Want to become a member or renew your membership? Click here for the Membership Form revised 1-17-23
Our June 9, 2023 guild meeting (from 9:30 to 11:30) will be held at the The Christian Church of Mountain Home located at 1365 Eastside Center Court Mountain Home, AR
Our June Program will feature Vicki Kauth presenting "The Joy of Fusible Applique'." This program is free to the public.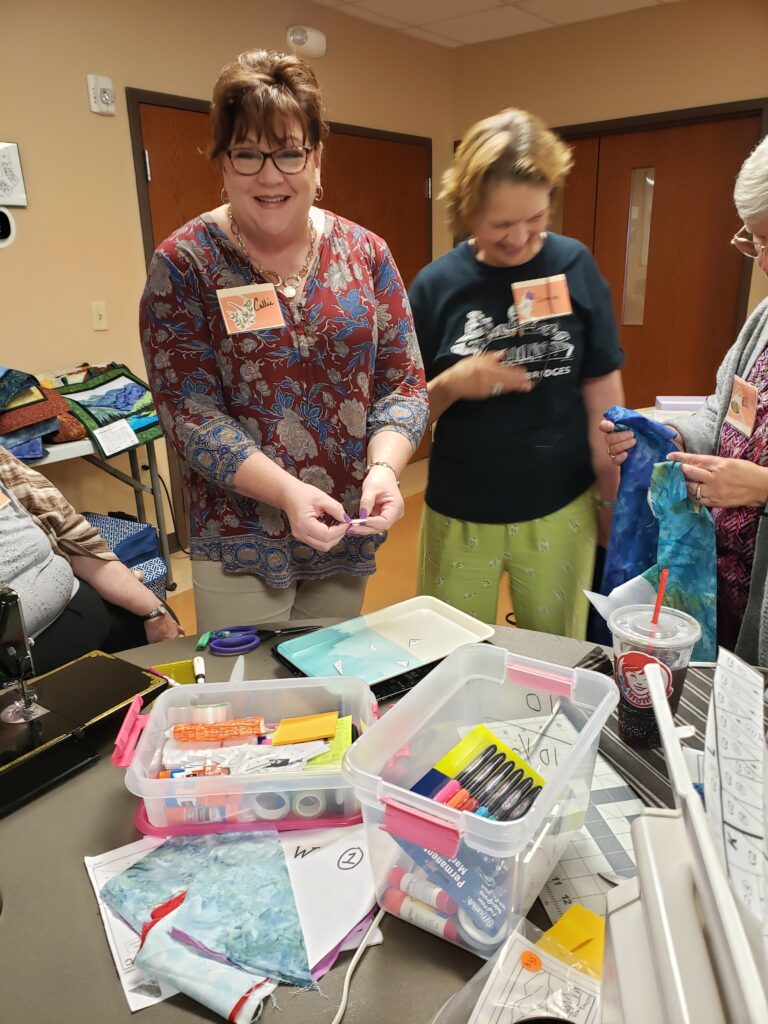 Pictured is Callie at our workshop. Both our May program and workshop featured Callie Hargiss "Picture Piecing." Her Trunk Show inspired a range of techniques to sharpen quilting skills.
Be sure to check the Guild Photos tab for her show quilts, as well as the reveal of the 2023 Modern Raffle Quilt. Opportunity Tickets are now available!
Contact Us
Note:  If the Mountain Home schools are closed or the buses are running only snow routes, there will be no Guild Meeting. Please tune to KTLO 97.9 to hear the school closings.  www.ktlo.com1