Want to become a member or renew your membership? Click here for the Membership Form revised 2-10-22
Our December 9th guild meeting (from 9:30 to 11:30) will be held again at the The Christian Church of Mountain Home located at 1365 Eastside Center Court Mountain Home, AR
Time to show off and judge the Guild Challenge "Favorite Season in the Ozarks." Bring your entry in a bag where it cannot be viewed before the event. Get entry to Diane Siddons, who is coordinating.
Following the challenge, we will honor our members who have been with the guild for over 20+ years. Last we will have our Holiday luncheon.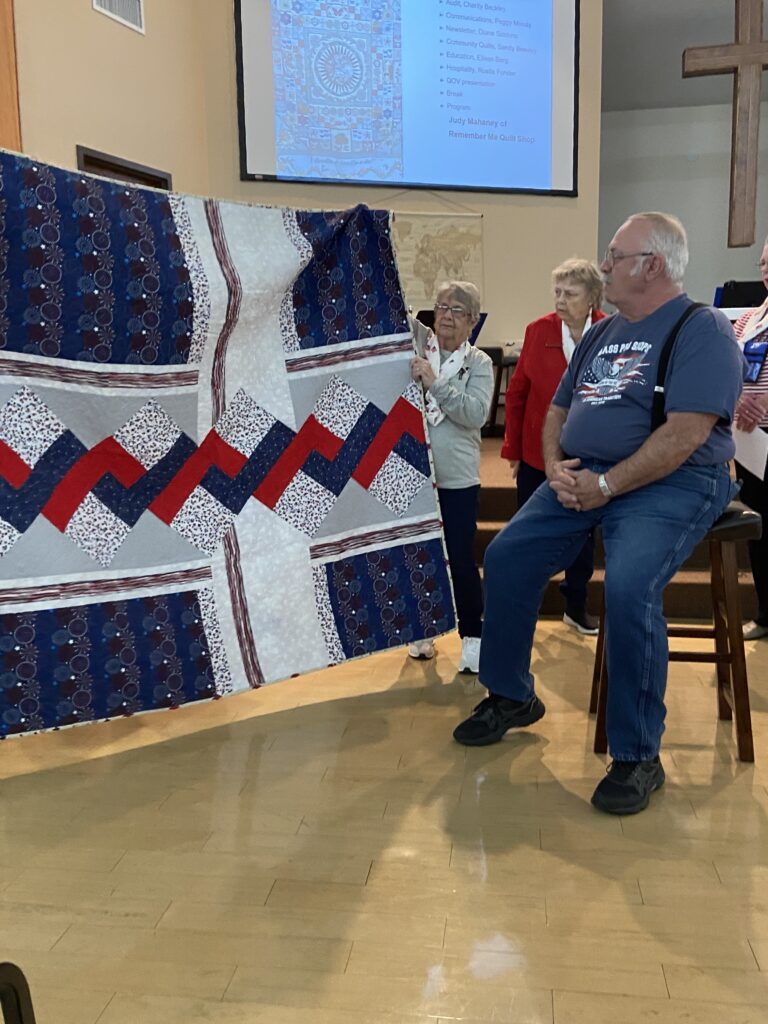 Randy Bolen, guild member, was honored by the Mt Home Quilts of Valor group with a Quilt of Valor at the November guild meeting. Warm thanks for your service, Randy!

Contact Us
Note:  If the Mountain Home schools are closed or the buses are running only snow routes, there will be no Guild Meeting. Please tune to KTLO 97.9 to hear the school closings.  www.ktlo.com