This year, Jodi McCray and Linda Langseth are Co- Chairs of Members Teaching Members (MTM) classes.  Visit this tab again to see new offerings.
Wednesday, March 4th 9:30-3  Tie Purse (Virginia Cornett)
Come  join Virginia teach you create your own special little bag! It's called a Tie purse and is made from a men's necktie (at least 54" long). The purse is perfect for those times you don't want or need to carry a large purse. It can be made dressy (church, formal occasions such as proms, weddings, etc.) or casual for just running around town. They also make nice gifts.
Thursday, April 23,  9:30 – 3    No Tear Paper Piecing (Sharon Crozier)
No Tear Class (Sharon Crozier)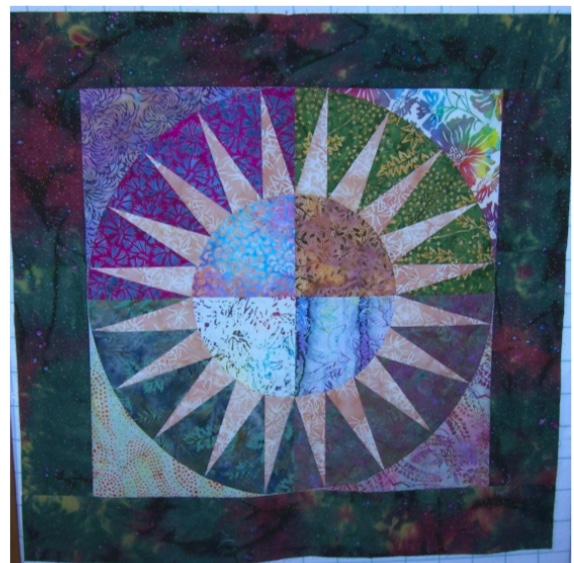 Wednesday May 6th  9:30 a.m.-3 p.m. Whimsical Faces (Barbara Carlson)

Bring your imagination and a pair of fabric scissors and leave your fears behind! Come and bring your creativity and imagination and make a fun, fused whimsical face. All backing fabric and pre-fused fabric pieces to create a face will be provided for you. There will be a $10 supply charge in addition to the $5 class fee.