This year, Jodi McCray and Linda Langseth are Co- Chairs of Members Teaching Members (MTM) classes.  Visit this tab again to see new offerings.
Classes Postponed until Class Space reopens after Sheltering Period.
Thursday, April 23,  9:30 – 3    No Tear Paper Piecing (Sharon Crozier)
No Tear Class (Sharon Crozier)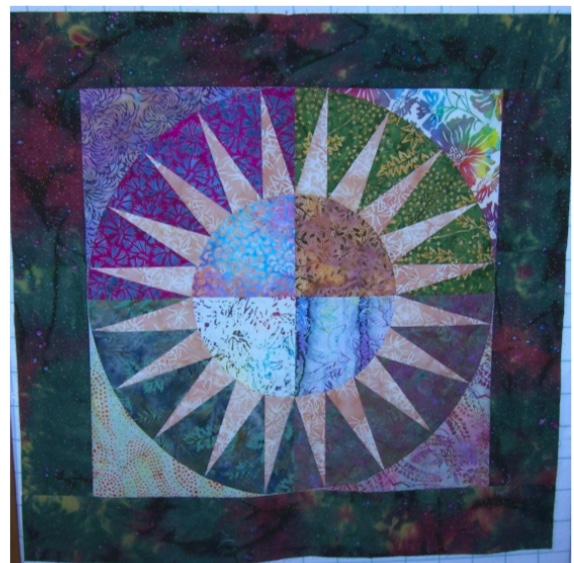 Wednesday May 6th  9:30 a.m.-3 p.m. Whimsical Faces (Barbara Carlson)

Bring your imagination and a pair of fabric scissors and leave your fears behind! Come and bring your creativity and imagination and make a fun, fused whimsical face. All backing fabric and pre-fused fabric pieces to create a face will be provided for you. There will be a $10 supply charge in addition to the $5 class fee.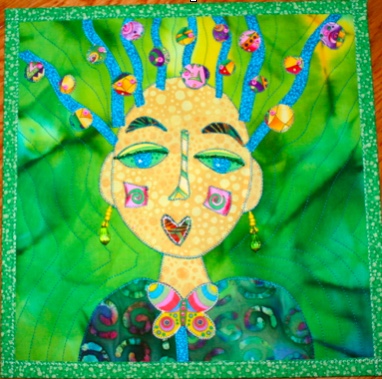 Tuesday, May 12th, 2020  9:30am-3:30pm  Color Sense and More (Roxine Burch)
If you will spend a day with Roxine you will cover many topics, such as needles, both machine and hand needles. Quilting tools, threads, fabrics, batting, rulers, and more. You will spend time with a bunch of women who have more knowledge than you can fathom.   At the end of the day a block of time will be spent on color and then Roxine will do one quick demo.  Plan on having a great day of fun, food and friendship.  No machines for this class. She will have handouts for much of the information and you can add notes to those papers.
DETAILS COMING SOON on the following classes:
Thursday June 11–Eight Pointed Star Perfection (Jodi McCray)
Tuesday June 23–Tool Tote (Carolyn Seigal)
Thursday 16 July–Beginning Paper Piecing (Jodi McCray)
Tuesday July 28–Lunch Tote/Cosmetic Bag (Carolyn Seigal)
Completed classes:
Wednesday, March 4th 9:30-3  Tie Purse (Virginia Cornett)
Come  join Virginia teach you create your own special little bag! It's called a Tie purse and is made from a men's necktie (at least 54" long). The purse is perfect for those times you don't want or need to carry a large purse. It can be made dressy (church, formal occasions such as proms, weddings, etc.) or casual for just running around town. They also make nice gifts.