Welcome to the exciting return of our quilt show "Autumn in the Ozarks!" October 13 and 14 at the Baxter County Fairgrounds. See Vendor Information; Applications for Categories and Rules and Quilt Registration and Appraisal Forms below.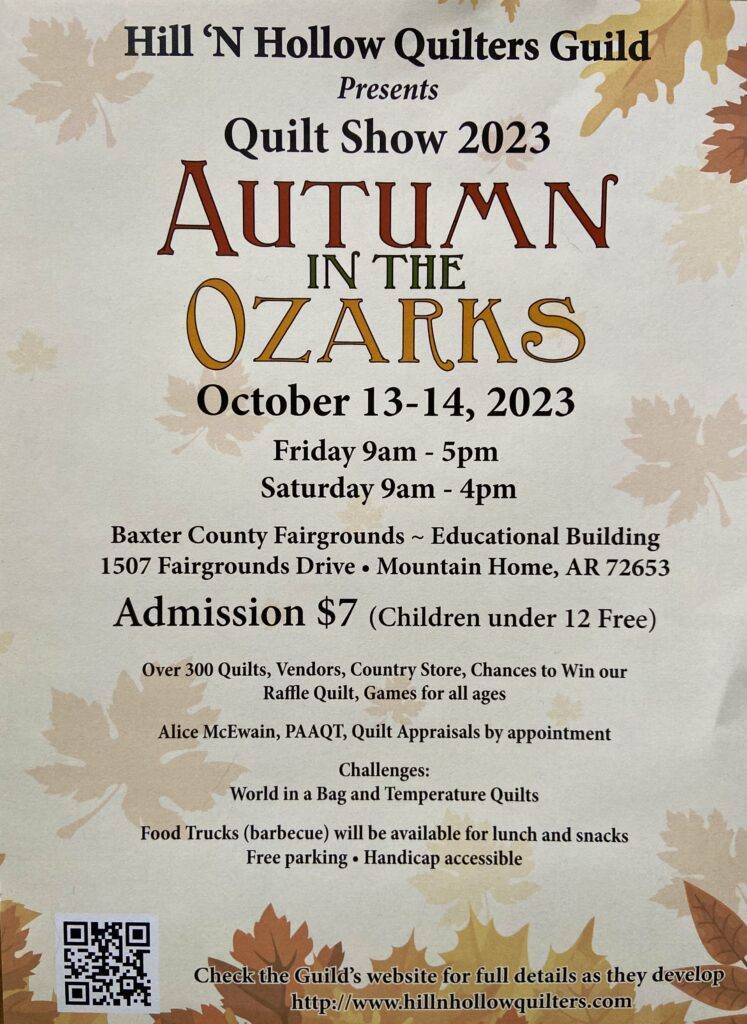 Jonna Butler is our Show Chair. Our committees are busy creating the agenda for the show. For information about the show, Jonna can be reached at: [email protected].
Below are the confirmed Vendors for our show!
If you are a vendor who has participated with us in past shows or are new to our area, the following link will give you information and contact person.
Here are the Catagories for the Show:
If you want to enter a quilt, here are the Show Rules
Quilt Registration Form— if you would like to enter a quilt. Each quilt entered must have a form.
Letter to those entering the show:
Appraisals–If you would like to have a quilt appraised by Alice McElwain, PAAQT, you need to fill out this application and send to Elaine Byng at Hill 'N Hollow Quilters Guild PO Box 1005 Mt Home, AR 72654. For questions, contact Elaine at [email protected].